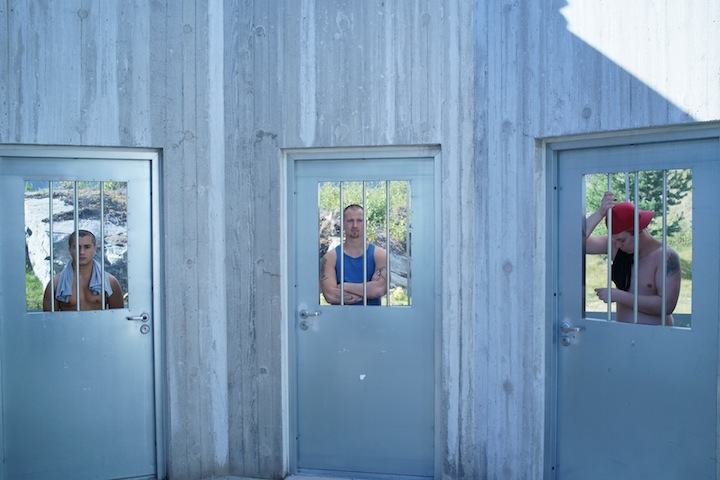 CATHEDRALS OF CULTURE
Directors:
Michael Glawogger, Wim Wenders, Michael Madsen, Karim Ainouz , Margreth Olin and Robert Redford
Cathedrals of Culture is a groundbreaking film project in stunning 3D and executive produced by Wim Wenders. The films allow six iconic and very different buildings to speak for themselves. They examine human life from the unblinking perspective of a manmade structure. Six acclaimed filmmakers bring their own visual style and artistic approach to the project. Buildings, they show us, are material manifestations of human thought and action. Cathedrals of Culture explores how each of these landmarks reflects our culture and guards our collective memory.

"If buildings could talk, what would they say about us?"

Wim Wenders (Germany) - The Berlin Philharmonic in Berlin, Germany
Michael Glawogger (Austria) - The National Library of Russia in St. Petersburg, Russia
Michael Madsen (Denmark) - Halden Prison in Halden, Norway
Robert Redford (USA) - The Salk Institute in La Jolla, California, USA
Margreth Olin (Norway) - The Oslo Opera House, Norway
Karim Ainouz (Germany / Brazil) - Centre Pompidou in Paris, France.
PRODUCTION FACTS
EXECUTIVE PRODUCER: Wim Wenders
PRODUCERS: Erwin M. Schmidt and Gian-Piero Ringel
CO-PRODUCERS: Anne Köhncke and Signe Byrge Sørensen
CO-PRODUCED BY: RBB (Rundfunk Berlin-Brandenburg) in collaboration with ARTE and Final Cut For Real (DK)
COMMISSIONING EDITORS: Søren Schumann, Dagmar Mielke (RBB/ARTE)

Produced by Neue Road Movies, Germany

Co-produced by Final Cut for Real
AWARDS
World Premiere at the Berlin International
Film Festival 2014 - Berlinale Special
Contact
General Inquiries
anne(at)final-cut.dk
International Sales
Cinephil/ Philippa Kowarsky
philippa(at)cinephil.co.il