Freak Out - DVD med dansk, svensk og engelske undertekster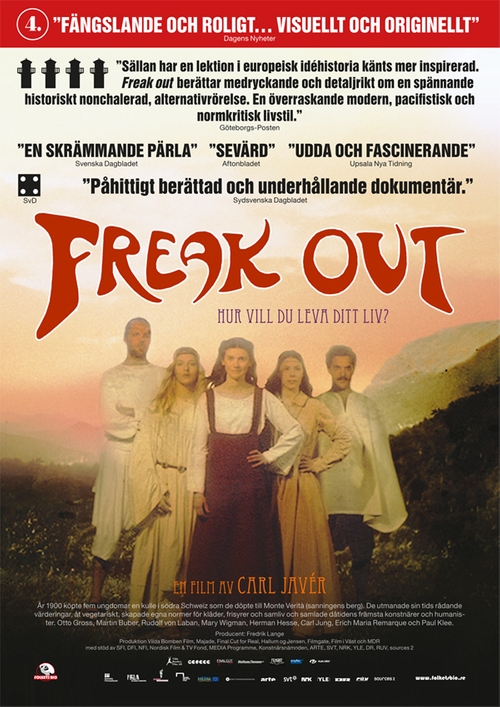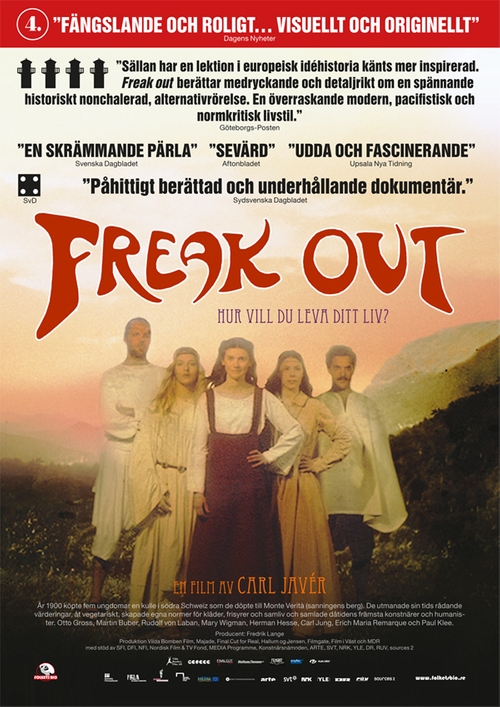 Freak Out - DVD med dansk, svensk og engelske undertekster
ABOUT THE FILM
Long-haired barefoot people. Free love! Veganism! Experiments with drugs... The sixties, right? Not quite.
In the year 1900 a group of middle class kids revolted against their time and started the original alternative community - Monte Verità, the mountain of truth. A community based on veganism, feminism, pacifism and free love.
Incorporating interviews, archive and animation, the documentary is a beautiful, creative amalgamation that takes the viewer back to the early 1900s, as seen through the eyes of these young radicals.
PRODUCTION FACTS
Release: 2014
Duration: 89 mins
Director: Carl Javér
Producer: Fredrik Lange for Vilda Bomben Film, Sweden
Co-producers: Signe Byrge Sørensen for Final Cut for Real, Denmark
Heino Deckert (ma.ja.de. filmproduktion, DE), Sean Wheelan (Filmgate Films, SE), Christian Lien-Jensen (Hallum og Jensen, NO), Jessica Ask ( Film i Väst, SE), MDR