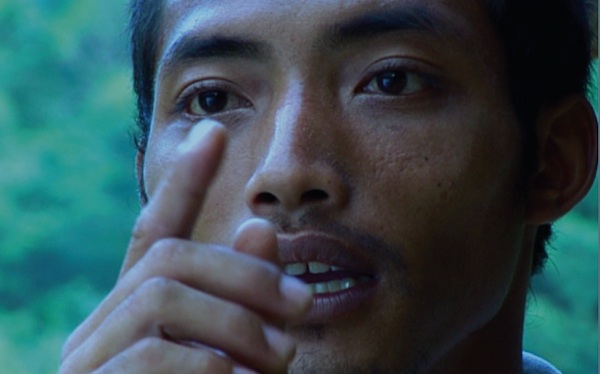 THE IMPORTANCE OF BEING MLABRI
Directors:
Signe Byrge Sørensen and Janus Billeskov Jansen
There are only 320 Mlabri people left on this planet. They used to live as hunter- gatherers in Northern Thailand. But since the jungle disappeared, the Mlabri have begun to settle over the last generation, and eke out a meagre existence working as day-labourers. This is a decisive moment in Mlabri history. For the first time children are getting ready to leave their parents to go to boarding school in town. The parents fear that the ground will split. Will the children come back? Will the start to marry outsiders? What will happen to Mlabri language and culture?

Right now everyone in the Mlabri community face the crucial questions: How does one adapt to a world full of Outsiders? How does one integrate without disappearing? The Importance of Being Mlabri is a film about the Mlabri, told by themselves, in their own language.
PRODUCTION FACTS
Danish Title: Kunsten at være MLABRI
Director: Signe Byrge Sørensen and Janus Billeskov Jansen
Producer: Signe Byrge Sørensen
Year: 2007
Duration: 59 / 63 min.
Country: Denmark
Cinematographer: Henrik Bohn Ipsen
Editor: Henrik Vincent Thiesen
Produced in collaboration with
DR, Mette Davidsen-Nielsen
YLE Co-productions, Erkki Astala
SVT Dokumentär, Ingemar Persson
NRK, Tore Tomter
RUV, Bjarni Gudmundsson
ETV, Marje Jurtshenko
Produced with the support of
The Danish Ministry of Foreign Affairs, Danida
Danish Film Institute, Film Consultant Dola Bonfils
Nordic Film & Tv Fund, Film, Consultant Eva Færevaag
Dronning Margrethes og Prins Henriks Fond